<<<>>
Three Ways to Sell a Business

What's the best way to sell a business? Is there a "best" way?
Before we answer either of those questions, we should determine how many ways there are and describe them.
Knowing the options is important from a business owner's standpoint – which makes it important also from the standpoint of a professional business broker.
Why?
Well, from the owner's standpoint, the issue is controlling the process. From the business broker's standpoint, advising your clients – or your potential clients – as to the process, as well as the benefits and pitfalls or each method, is critical to getting the business owners to make the decision that is best for them.
And the professional method is using a professional business broker.
Why? Because most of them – at least most of those that have been properly trained – know what the heck they're doing!
I've waxed eloquently in the past about the need to have the right team in place and that team includes the front line member: the business broker.
The Bottom Line
So, yes, there are several ways to sell a business.
Arguing against the DIY method is pretty easy. Just remember the dentist analogy!
The accidental method means that the owner must be prepared at all times for somebody to walk in saying they want to buy. But we're often the people that "walk in." When we represent buyers, we're the folks that will walk in and say we've got a buyer for you. It's a little late at that point to get the business looking tip top.
The professional method is the one that is likely to result in the smoothest transition, the highest value and the best post-closing result.
If you have any questions, comments or feedback on this topic – or any topic related to business – I want to hear from you. Put them in the Comments box below. Start the conversation and I'll get back to you with answers or my own comments. If I get enough on one topic, I'll address them in a future post or podcast.
I'll be back with you again next Monday. In the meantime, I hope you have a safe and profitable week!
Joe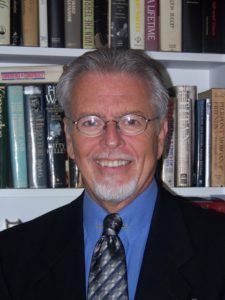 #business #businessacquisition #sellabusiness #becomeabusinessbroker #businessbrokering #businessvaluation #MergersandAcquisitions